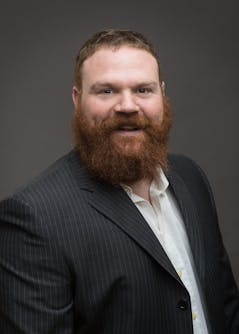 Are you thinking of Buying or Selling a home? I can help with all your Real Estate needs, from determining the market value of your current home to arranging the purchase of your New Home. I will carefully guide you through every step of the process ensuring you understand all of the terms and clauses related to the contacts. If you are considering moving away from the Greater Vancouver area, I can assist you in finding a realtor to help make a smooth transition to your new area.
I've been with RE/MAX Sabre for over 11 years and I'm consistently in Top 10-15% of the Greater Vancouver Real Estate Board. I'm a Member of the RE/MAX Hall of Fame, 100% Percent Club and a 2018 Medallion Member of the Real Estate Board of Greater Vancouver. I've sold properties all over the Lower Mainland and specialize in New Construction, Bare Land, Strata, and Residential Homes. If you have any questions regarding certain areas of criteria (schools, churches, amenities, medical needs, commute times, transit, recreation or lifestyle or just general info about the surrounding areas or community I'll be happy to assist you.
I also Specialize in Properties up In the Beautiful Hemlock Valley( Located between Mission and Harrison Hot Springs) and the Sasquatch Mountain Ski Resort. The Resort and surrounding area are apart of a $1.5 Billion Master Plan Expansion by the Berezan Group and will be expanding to Full Time Operations year round in 2019. You can only own Properties at 2 Ski Mountains in the Lower Mainland, Whistler and Sasquatch Mtn so call today and don't miss out on this Great Opportunity before it's too late.
I am a strong believer in giving back to the community and that is why I donate the Children's Miracle Network. Helping Sick Kids is Paramount and has affected my life from growing up in our Family Daycare that took care of sick and special needs children. I also help Run one of the Largest RE/MAX Golf Tournaments in the Lower Mainland that helps Various Local Charities from Joys Place Transition House, Canucks Place and Hawthorne House for Seniors in Port Coquitlam. I believe in strong, healthy, vibrant communities that benefit all who live in them.
I am a diligent hardworking individual who is never completely satisfied until you are and most importantly, I ANSWER MY PHONE!
" A Question never Asked is an Answer never Given"