Barbara McCaugherty
Mortgage Specialist – RBC Royal Bank
Mailing Address 110 2885 Barnett Hwy, Coquitlam, BC V3B 1C1
Cell. 604-761-7565 l Fax. 604-464-2916.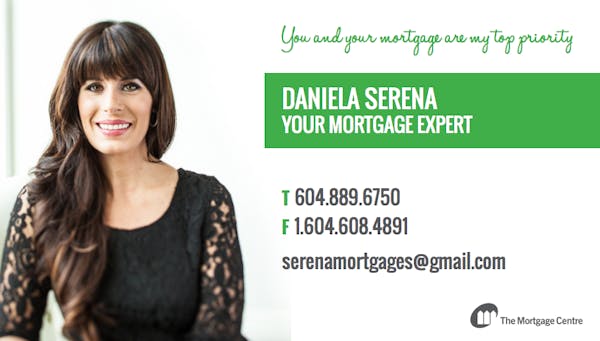 As an independent mortgage broker, Daniela applies her 9+ years experience and personal approach to advise her Client's on the most effective mortgage strategies. Face to face, at your convenience, because buying a home is one of the most important decisions you will ever make. Rest assured, with access to over 50 Lenders you will be getting the best, unbiased advice, products and rates available for your needs.
David Gilbraitti 
Mortgage Specialist – Dominion Lending Centres since 2007.
The top 50 Monthly funded Deals in Canada 5 times.
C: 604.505.3283 F: 604.510.8799 W:www.davidgilbraitti.ca
Assistant: Kyla Sherwood C:604.368.4185  E: kyla.sherwood@hotmail.com